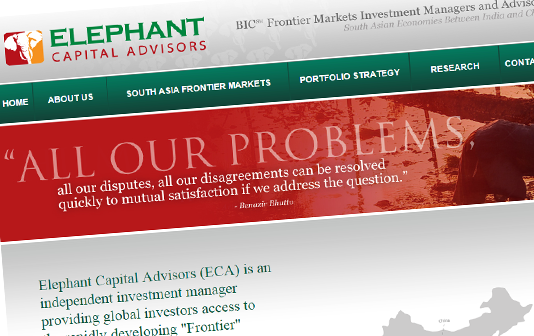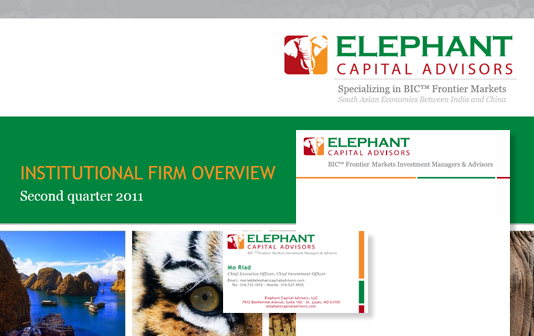 Elephant Capital Advisors (ECA) approached us when they were just starting out as a new firm. They were looking for a designer who knew how to create professional graphics for institutional investors. We started by designing a memorable logo that communicated brand value, established client trust, and was easily recognizable. The logo elements harness the rich colors and themes of Southeast Asia, the geographic region that ECA invests in, and features a symbolic elephant that is native to the region. After the logo was perfected, we developed complimentary brand materials such as business cards, stationary, a pitch book and a website.

Institutional Investment Managers
ECA is an independent investment manager providing global investors access to the rapidly developing "Frontier" economies of South Asia. The US-based portfolio management team employs a top down macroeconomic investment approach supplemented with strong fundamental equity and market analysis to uncover unique investment opportunities in these for a promising new emerging market sub-asset class.