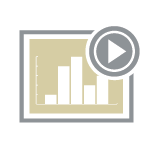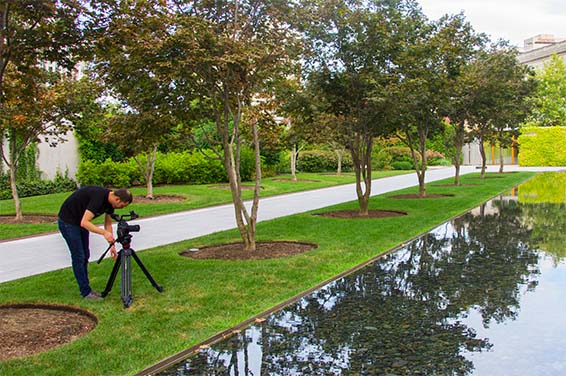 Reach a bigger audience with a video message that is designed to share. Marketing through video is in top-demand. Every asset management firm is looking to either improve existing videos to achieve stronger client engagement or looking to venture into the video marketing space for the first time in an attempt to reach a new audience. Whatever situation your firm is in, we can help with a solution and a price point to match your goals.
Full Multi-Camera Production
We offer an enterprise level on-site video production team that is trained on the latest equipment, hardware and software in video production today. Multi-camera angle shots add interest and depth to any video, expanding the experience and engaging the audience on a deeper level. All multi-camera video productions are full HD audio and video. Green screen and professional voice-over services are also available.
An Example of a Full Production Video
Basic Single-Camera Production
Perhaps the most common video format for webcasts and monthly commentaries are single camera productions because they require minimal equipment and technical resources to capture a base-level video. This makes film capture affordable and the footage can still be enhanced through post-production editing. Titles, animations, branded graphics, custom backgrounds and audio soundtracks can all be added, making a single camera production far more engaging to the audience.
An Example of a Webcast
Slideshow Video
A great place to get started with video is to ease into a video presentation. This method starts with a slideshow that follows along to your script, which we then enhance with custom graphics, animations, photos and a professional voice-over narration. The result is a web-ready MP4 video designed to share. Embed it on your site, or use it as a social media deliverable.
An Example of Animation Sequences for a Slideshow Video
Don't have any time to develop a video?
Ask about our Turnkey Video Presentations. We developed a method that allows us to take a piece of existing marketing collateral—such as a white paper—and reduce the copy into a concise storyboard. Once the message is condensed, we bring the presentation to life as a professionally narrated slideshow video. Turnkey Video Presentations are economically priced, and require minimal engagement from the firm's marketing team. They also make an excellent complimentary piece to any important firm publication that can be used to steer interest back to your website.